About
It has been a most rewarding and enriching process. I have been delighted with the creativity, curiosity and integrity that JWB&CO brought to all aspects of their work with Catholic Ladies College. Many thanks for your collaboration in developing our new brand. It is proving to be very successful.
Who we are
JWB&CO is an Australia wide full service creative and marketing agency specialising in helping and guiding educational institutions to be remarkable. That is to say, to be worth making a remark about.
Established in 1995, JWB&CO is a full-service graphic design and marketing agency, specialising in the development of strategic marketing and branding solutions and visual identities for independent and private schools and businesses across Australia.
Much of our marketing positioning and design work has received industry awards for creativity, impact, and effectiveness in delivering in-market results. We love what we do and what we do gets results. Our small size allows us to be nimble, creative and fast with exceptional customer service.
What we stand for
Helping others. Money does not define nor drive us, but client success does. We love working closely with our clients to deliver a unique, authentic and creative solution which sets them apart from the competition. This then drives awareness, interest and ultimately sales. We believe in giving back and helping others, so 2% of net sales goes to philanthropic activities. 
Services we provide:
Creative
Website development
Prospectuses
Rebrands
Intregated ad campaigns for print, online and outdoor
Stationery
Signage
Style manual and guides
Annual reports
Packaging
Large format display - pull ups
Signage - directional
Cinema ads + short promotional video
SEO & SEM
Digital advertising
Social media strategy
Retargeting
Remarketing
Tracking pixel 
Google adwords
Marketing
Positioning development 
Strategic marketing plans 
Communications plans and management
Brand management
Campaign management
Our work
I would like to thank you and your team for the great work that you put together in a very short amount of time. Whilst the lead time was not idea, you did the job extremely well. We managed to get 23 people registered. We were thrilled with the turn out. We received 9 applications on the day and 6 were for 2019 which was beyond our wildest expectations.
---
Case Study: Christ Church Grammar School, SEO/SEM & Social Marketing campaign for recent Open Morning. How did it go?
---
Problem: 
CCGS wanted to raise their profile as a go to Melbourne inner city provider of education from 3 Year Old to 12 Year Olds by hosting a Open Morning. We had one week. OUCH!
Solution: 
We developed a compelling, consistent and singular message across multiple online channels as our go to communications plan: 
Website - created campaign page, webform and front page slider with call to action
Facebook - created three cinemagraphs for social platforms
Facebook - paid, one week event campaign targeting both mums 35-45 and grandparents with some special additions to get further cut through and eyeballs on the message
Adwords - paid campaign targeting a series of search words and phrases in line with the demographic
EDM - merged database from the school + recent contact and book a tour data from the website 
Result: 
29 people responded and signed up for the Open Morning
6 could not make it on the day, but asked for another time to have a tour and meet the principal
9 signed their child up for 2020 on the spot
Of the 9, 6 are to commence in 2019 
ROI?
Median cost per student = 21,500.00
21,500 x 9 students = 193,500.00 
5 of the 9 are starting in 3YO. x9 years of their education at CCGS = 1,07,500. 
What did CCGS think?
"I would like to thank you and your team for the great work that you put together in a very short amount of time. Whilst the lead time was not ideal, you did the job extremely well. We received 9 applications on the day and 6 were for 2019 which was beyond our wildest expectations." 
We at JWB&CO are so stoked for CCGS. The result speaks for themselves and is a clear indication of just how much we love our job. Whooooo-hooooooooooo! 
The team
ABOUT 80% OF U.S. HOUSEHOLDS STILL USE CIRCULARS AND OTHER TRADITIONAL, PRINTED SOURCES FOR PRODUCT INFORMATION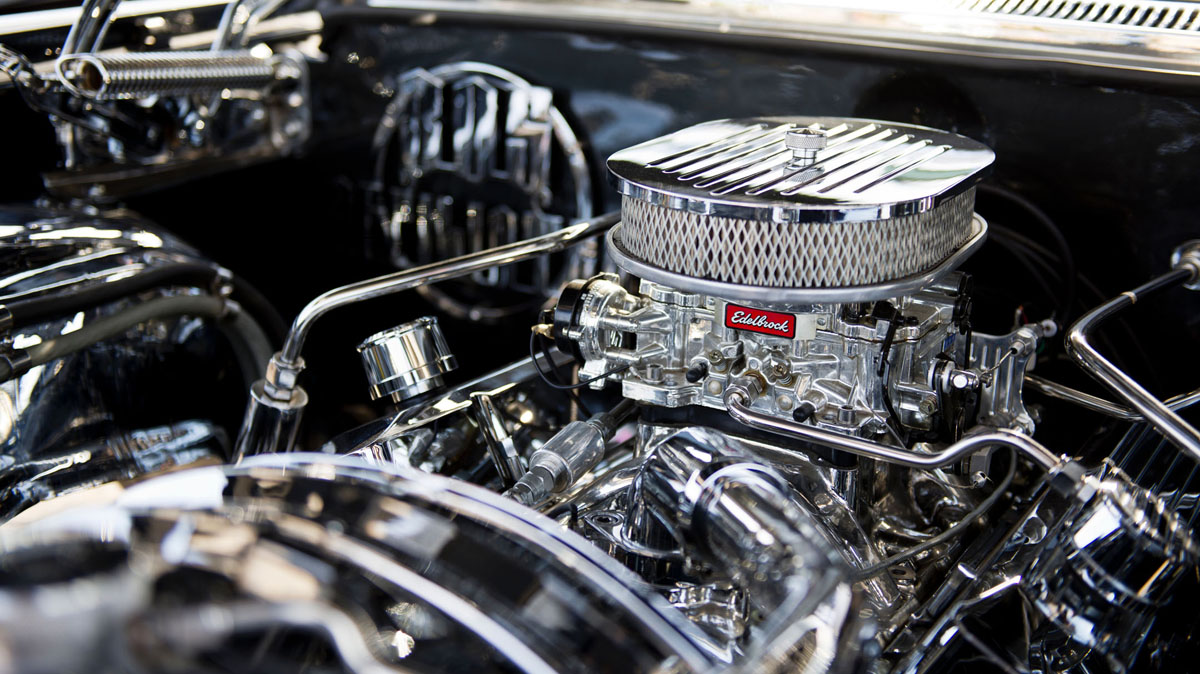 What is your first step for Social and SEO success in 2019?
It's to look under the hood to see how you are performing online.
In our experience in working with schools.. There is one step that is guaranteed to make an improvement to your school communication.
We all have our ideas on how to do better than we did last year.  Our own views on what our community wants, when they want it, and how to improve engagement and connection.
The problem is - its biased, unclear and unscientific.
Thats where a thoughtful analysis and audit of the actual situation will be your most valuable step of 2019.
The JWB&CO team will conduct 2 audits - one on SEO/SEM and google search; the other on social channels and audience engagement; that will give your team the tools and insights to build a powerful response to the reality of your consumer needs in 2019. 
Our research over the past 5 years has been absolutely clear; the community that is connected and informed will:
donate more

donate more regularly

stay connected

share positive news

drive new enquiries and enrolments
A JWB&CO social audit will identify who the audience is, how to boost posts effectively, how many posts to make per week, what are the pillars of the communication strategy, what your competitors are doing successfully, what is best in category and how to develop a content calendar to meet the needs of your community.
A JWB&CO SEO strategy uses cutting edge technology to identify gaps in your web presence, adwords campaign, ranking strategy, pay-per-click and a "bang-for-buck" approach to making improvements in your brand awareness and connectivity.
JWB&CO is Australia's leading schools first digital advertising agency, and we can bring scientific analysis to your situation and develop solutions to improving the efficiency of meeting the needs of your community.
Get in touch with us below to book your Social and/or SEO strategy today!
---
From Nielsen's
Digital Touchpoints are making their mark in U.S. retail, but print is [still] not dead
Synopsis from Nielsen's 
Given these dynamics, retailers can best reach their shoppers by leveraging multiple touchpoints for marketing. They should maintain and optimize spending on traditional circulars, since these will continue to be shoppers' main source of information for the near term. And as consumers seek more information digitally, it's critical that retailers develop and enhance their digital marketing touchpoints. Across generations, they should appeal to Millennials using digital platforms, but also broaden digital penetration among Generation X and Baby Boomers, who are adopting these touchpoints quickly.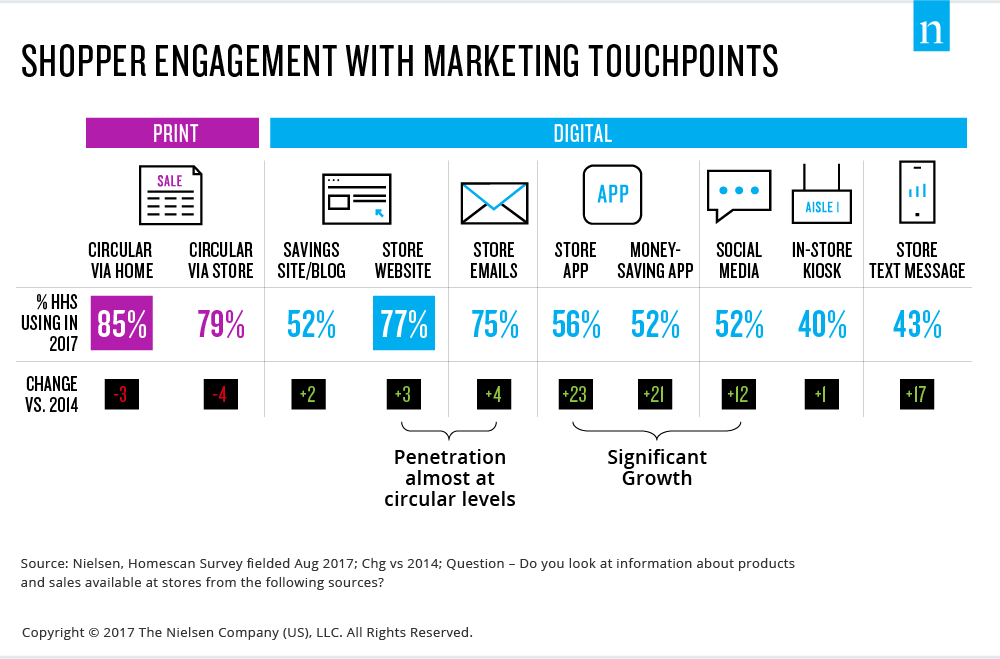 ---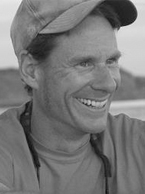 Having received several scholarships to university Joe graduated from the Maryland Institute College of Art, which is consistently ranked as a top 10 American art school by U.S News and World Report with a BFA, Visual Communication. After graduation Joe worked as a freelance graphic designer for North Charles Street Design Organisation.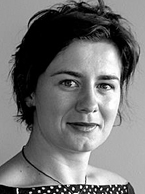 Her engaging and insightful methods articulate and communicate your message effectively and creatively. Passionate about bringing ideas to life, she has a wealth of experience, having created design for print and digital projects for a large range of local and international clients.
Nina has been working in the financial/technical industry since 1988. She has been a consultant to large corporations and is very passionate about providing the best customer service and online products. Nina is continuously keeping up with the latest technology from around the world.
SEO / SEM & online marketing
At the forefront of online marketing mediums SEO & SEM coupled across social media, video, digital advertising, optimisation, remarketing and retargetting, Troy's support of Australia's schools and their communities stretch back to 2001.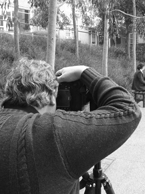 James has been part of the team from the beginning and is responsible for all of the wonderful images within the work we do. His eye for detail and technical nous is beyond belief. Great to work with and uncanny ability to deliver the unexpected.
Nicki holds a Bachelor of Creative Arts (Visual Communication Design), Graphic Design from Deakin University. She is a passionate designer who is more than able to deliver high quality, well thought out and visually pleasing solutions to any design problem.
Awards
It is with great enthusiasm I pen this testimonial for the work of JWB&CO. In my capacity of Director of Development and Brighton Grammar School I have worked with JWB&CO on a number of assignments over the last three to four years. My role entails a range of responsibilities in the fields of fundraising, marketing, community relations and alumni relations. JWB&CO has been involved in each of these areas creating a range of materials that are eye catching, innovative, effective and memorable. They are particularly talented at working through the process of analysing the challenge at hand, collaborating with various stakeholders and ultimately designing the solution.
Educate+ National and International Award Winners 2014
Siena College Camberwell
Finalist - Marketing Communications Campaign / advertising campaign including both print and cinema.
Educate+ National and International Award Winners 2012
Catholic Ladies College
Finalist - Communications
Marketing Publication / prospectus package
Fintona Girls' School
Finalist - Communications
Marketing Publication / prospectus package
Catholic Ladies College
Finalist - Communications Marketing Website
CMS School Marketing Prospectus Awards 2012
Gold Award: - Fintona Girls' School prospectus, VIC
Silver Award: - Catholic Ladies College website, VIC
CMS School Marketing Prospectus Awards 2011
Gold Award: - Catholic Ladies College, VIC
Bronze Award: - St Columba's College, VIC
ADAPE National and International Award Winners 2010: [Association of Development and Alumni Professionals in Education]
Website Development and design: - Highly Commended: Fintona Girls School, Vic Judges' Comment: Refreshing, easy, quick links, great budget. Effective submission.
CMS School Marketing Prospectus Awards 2009
Silver Award, CBC St Kilda
CMS School Marketing Prospectus Awards 2008
Silver Award, MLC Sydney
ADAPE National and International Award Winners 2006
Winner Communications/Marketing, Campaign: Brighton Grammar School, We Teach Boys
Winner Communications/Marketing, Alumni Development Campaign: Brighton Grammar School
ADAPE National and International Award Winners 2004:
Winner - Communications/Marketing, Campaign: - Loreto Mandeville Hall
Strategic Marketing
I wanted to say a very big thank you for doing an AMAZING job. I believe you have raised the bar so high that other designers will take ages to catch up to the standard you have produced for Fintona's Prospectus. Thank you for your patience as we made changes to so many different versions of the Prospectus and the many other accompanying documents. Suzy, our Principal, is extremely delighted with the outcome as am I.
How to market your educational institution
Believe what?
What is the authentic differentiating idea? 
This idea must be 5 things:
Authentic - something which is being done or exists in the business already
Compelling -  something the audience value, want and willing to pay for
Unique - sets them apart from the competition
Consistent - staying on message
Simple - one or two words, three max
Our/your job
To create a message so that the viewer recognizes what makes your business different from your competitors:
How?
Consider the landscape your business is competing in. Who are the competitors
Know thy self
Simplicity is vital
Credibility / authenticity
Consistency
Try not to be all things to all people
Now that you have your differentiating idea, what now?
Build awareness - begin to tell your story.
Begin to communicate to your audience that differentiating idea where they are like on facebook or in the mall...
visual must be appropriate for and sympathetic to the differentiating idea
must reinforce the differentiating idea
consistency - stay on message
build momentum - first two years of roll out dial up the spending on marketing
Contact
Dear Margaret, ... We received the Catholic Ladies College prospectus today. It is beautifully done, so unique, in my mind. I was transported to leafy Eltham. It utterly captured my imagination... I was almost in tears just looking at the presentation of the envelope! It is a wonderful credit to all involved.
Request a Company Profile Brochure
If you wish to receive our digital company profile or to make contact with JWB&CO please fill out the form below or call us on 03 9898 3666 and we will get back in touch as soon as possible. Thank you for connecting with JWB&CO.
Contact
P.O Box 101 Surrey Hills Victoria Australia 3127
03 9898 3666
0410 458 366